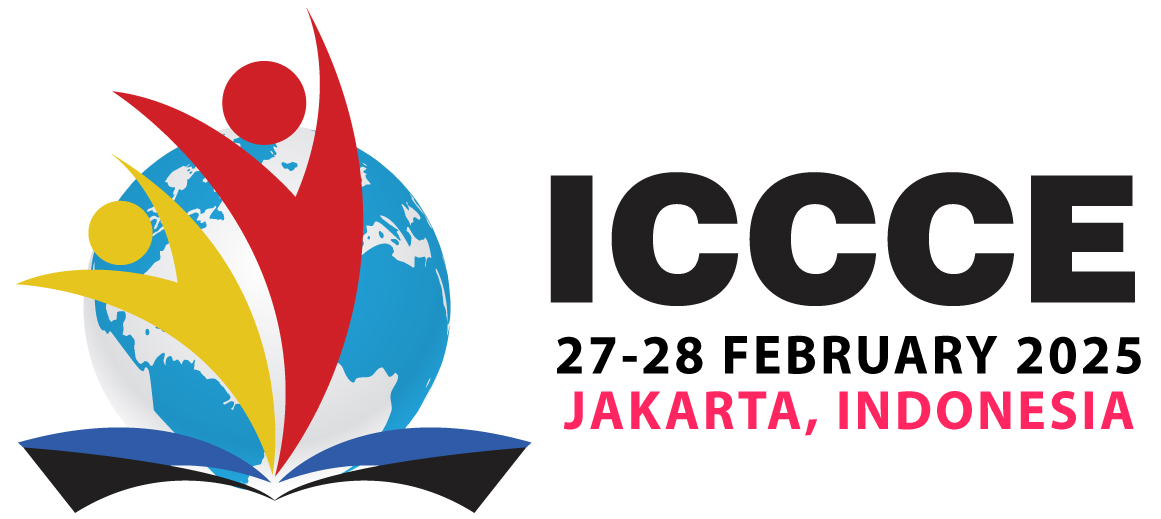 Call Us : (+91)76694 09022




Press 1 (For International Conferences with Journal Publications)
About Universitas Fajar
Founded on August 8, 2008 in the largest metropolitan city in Eastern Indonesia, Makassar, Fajar University has grown to become one of the best and most popular young universities based on several surveys. Since its inception, Fajar University has introduced itself as an Entrepreneurial University by equipping its students with various skills to be able to become entrepreneurs as well as open new jobs. This then becomes the main character of Fajar University. The curriculum taught in 3 faculties with 15 majors also represents this character. Of course, supported by various qualified facilities. Various types of full scholarships for outstanding regional students also open up wide opportunities for anyone who wants to enrich their knowledge and feel the atmosphere of studying at Fajar University. Not only for students, Fajar University also encourages all of its academics to excel and innovate in accordance with the university's vision and mission.Efforts to educate the life of the nation is a noble mandate and obligation for every supporting component of the state to ensure the certainty of a better and more humane nation's survival.
The creation of civilization in managing the resources of God's creation, realizing harmony and justice, the interaction of national, nation and state life, and contributing to the birth of a quality local, national and global order that can inspire to achieve a balanced quality of life and environment better. On the basis of this noble mandate, the Fajar Ujungpandang Education Foundation built a university. Fajar High School of Communication (STIKOM), Fajar Tourism Academy (APF), and Fajar Accounting Academy (AAF).
In line with its development, In 2008, the 3 (three) tertiary institutions belonging to the Fajar Ujungpandang Education Foundation were merged into one and then changed their name to Fajar University. This was marked by the issuance of the Decree of the Minister of National Education No. 132/D/O/2008, dated 14 July 2008 and Prof. Dr. Halide, MA, was appointed as the first Chancellor. Fajar University currently has 2 (two) Faculties, namely the Faculty of Economics and Social Sciences (FEIS) and the Faculty of Engineering. These two Faculties are still relatively new considering their establishment in August 2008. The Faculty of Economics and Social Sciences has 5 (five) undergraduate study programs, namely; Communication Studies, Management, Accounting, International Relations, and English Literature study programs, and 3 (three) D3 Study Programs, namely Accounting, Communication Science (Public Relations) Study Programs, and Tourism Development. While the Faculty of Engineering has 5 (five) Study Programs, namely the Architectural, Civil, Mechanical, Chemical and Electrical Engineering Study Programs.
In supporting the learning process, Fajar University is equipped with Computer, Language, Informatics, Machinery, Chemistry, AutoCad, and Hospitality Laboratories, then there are Image Studios, Television, Radio and Photography Studies. Apart from laboratories and studios on the Fajar University campus, there are also laboratories that can be utilized in all networks owned by Fajar Group, such as the hospitality and media industry. This is also the basis for why the Communication Studies study program is made a leading study program at Fajar University. At its 5th year, Fajar University continues to improve itself gradually, both in curriculum, learning models and laboratories in each existing study program.
CMR engineering college, Hyderabad
CMR Engineering College, popularly known as CMREC, was Established in 2010 in a vast area of 10 acres and a built up area of 1, 75,000 sq.ft.. The college is affiliated to JNTU Hyderabad and is approved by All India Council for Technical Education, New Delhi. CMR Engineering College is now a UGC Autonomous Institution The college provides a perfect ambience of aesthetically designed buildings. CMR Engineering College (CMREC) is situated on Hyderabad – Nagpur highway(NH7), tucked away from the hustle and bustle of the city and possessing halcyon surrounding. The college is an urban green lung with awe inspiring Wi-Fi enabled infrastructure, well ventilated classrooms, laboratories to foster technological skills, and libraries where books span time, space, culture and genre. To aid the process of learning we have a state-of-art auditorium where various events are conducted to showcase the creative flair of the students. As a provision for physical fitness, the college also has a sports field and indoor stadium.

CMREC was started with 300 seats with the Bachelor Degree in Engineering Program, the institute now has a total intake of 780 by offering three Under Graduate Courses in ECE & CSE and Post Graduate Courses in CSE, ES, VLSI, & TE. CMREC's beautiful facility and rich campus is distinctively different from other college campuses across Hyderabad because of the dynamic community of supportive peers, caring and mentoring professors, and friendly staff who work here with commitment. It is an ideal setting for scholastic dedication, pleasant interaction and unbounded pragmatic exploration.
The Engineering aspirants and above that their parents- there can be many doubts on whether to give priority to Course or Institution or location to take admission to your child. Of course, the major priority will be the Institution that makes the dreams true. CMC is the right option and this is the right time to put an end to your doubts and worries. If you want to be a globally competent Engineer and have a bright future choose CMR Engineering College. It is the most sought–after institution to make the dreams fulfilled for many aspiring Engineers. Our college's major strength lies in imparting quality education to the global standards and envisages to address various societal needs. CMR Engineering College is a brand name for excellence and benchmark for success with evidence of 700+ placements in the academic year 2020-21. And the waiting time of admissions is started already at CMREC so Aspirant Engineers grab the opportunity to join CMR Engineering College.
CMR Engineering College welcomes all the aspiring engineers to its vibrant campus to experience the Innovative Learning Process which molds your all-around development. The institute currently has a total intake of 1020 by offering seven-under Graduate Courses in Computer Science Engineering-240, Electronics & Communication Engineering-240, Information Technology-120 and emerging technologies like CSE (Artificial Intelligence & Machine Learning)-180, CSE (Data Science)-120, CSE (Cyber Security)-60, Artificial Intelligence & Data Science-60; Apart from two Post Graduate Courses -M. Tech in VLSI System Design-12, and Computer Science Engineering-12.
CMR Engineering College established in 2010, spreads over the lush green 10 Acres, situated at Kandlakoya, Medchal Road, is a UGC Autonomous institute with NBA and NAAC accreditation. The CMR Engineering College is authorized under the All India Council for Technical Education (AICTE), New Delhi, and affiliated to JNTUH. Our College hit the list of 100 top engineering colleges in India. In the further journey, the college is also rated 5 Star under Institution Innovation Council, Ministry of Education, and Govt of India, achieved ARIIA Ranking and NIRF Ranking. With these achievements, today, CMR Engineering College is known as one of the Top 10 Engineering Colleges in Hyderabad. The college is also 5 stars rated college by the Institution Innovation Council by the government of India and also ranked by the ATTAL. CMREC is an AAA-rated college by career 360 and all India level 20th ranked college.
It is a vibrant campus that allows students to flourish both personally and professionally. Campus life at CMREC is not just about classrooms, libraries, and labs. There are several opportunities for students to pursue their favorite activities, refine their skills and discover new talents and interests. The campus is a constant buzz of varied activities and events – academic, co-curricular, and extracurricular. The Practices and the Culture at the Institute have always been to provide Quality Education by enhancing the overall educational experience of students adopting a wide range of Academic, Practical, Co-Curricular, Extra-Curricular Programs in the State-of-the-Art facilities, services, and activities to enable the required exposure to a variety of Social, Cultural, Intellectual, Recreational Opportunities and Challenges. Co-curricular and Extra-Curricular activities are planned and executed through several Associations, Clubs, Societies, Students' Chapters of Professional Bodies, to allow the Students, the necessary freedom to plan and execute every effort and in the process nurture them to be the future leaders who learn to address Challenges and carve a path of success
Academic Partner Gallery